Fashion/Beauty Overview
The following are fashion/beauty samples done as spec work and for current clients.
12 Ways to Wear a T-Shirt, Jeans Not Included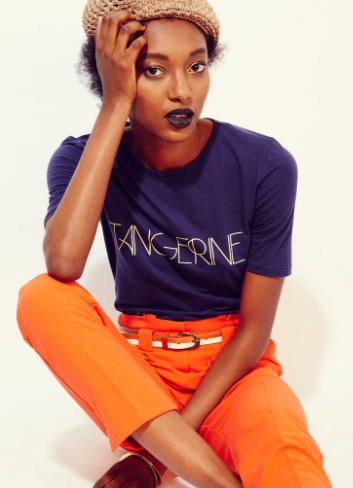 The Best Face Serums for Your Skin Goals
Serums can play a major role in putting your best face first. Whether you're after that dewy glow or looking to solve an ongoing problem, serums are showing up in more and more medicine cabinets as the key ingredient in a holistic skincare routine.
Because face serums are super concentrated solutions of active ingredients that rapidly penetrate skin, they can often more effectively address your skin goals than the typical cleanser-moisturizer routine. The active ingredient in each serum determines its effect. But be careful and consult your dermatologist if you have ultra sensitive skin or a skin condition like eczema or rosacea. Because of their concentrated nature, face serums may penetrate too quickly or directly for skin that already tends to get irritated.
Once you try a serum, give it a few weeks to before you give it a final grade. Routines often need more than a day or two to show long-term results.
One of the primary perks of a good face serum is that it can be combined with other products in the right balance for your skin for a comprehensive and customized skin solution. Feeling a little dry? Apply a rich moisturizer after your face serum soaks in. Tend to be oily? A mattifying moisturizer with SPF post-serum is the perfect complement.
social sample
Glossier is an innovative beauty brand with laser sharp focus on a simple, powerful ethos: skin first, makeup second.
Their customers are young, forward-thinking women who aren't afraid to be themselves, exposed and real for the world to see. They, like Glossier, have a modern sense of humor.
The following Instagram sample concepts are based on today's dating culture plus meme world.
Feature 1
It sucks when boys ghost and disappear but that's exactly what you want out of concealer. This plays on the idea that a negative, commonly heard and uttered phrase "he ghosted pretty much immediately" is turned into a positive with an amazing, elastic concealer.
Feature 2
Another play on modern dating. An intentional, wholesome threesome that anyone can support, the super serums are a trio that has absolutely no guilt attached and are actually unbelievably good for you skin.
Feature 3
This one strays away from the dating jargon and is simply focused on youth slang that conveys a carefree, confident and diverse group of friends who are ready for a night out.